The Vaal in the Vredefort Dome winds its way through a rocky landscape that offers both whitewater rafting and flat-water canoeing. You are accompanied by expert Dome guides who explain the features.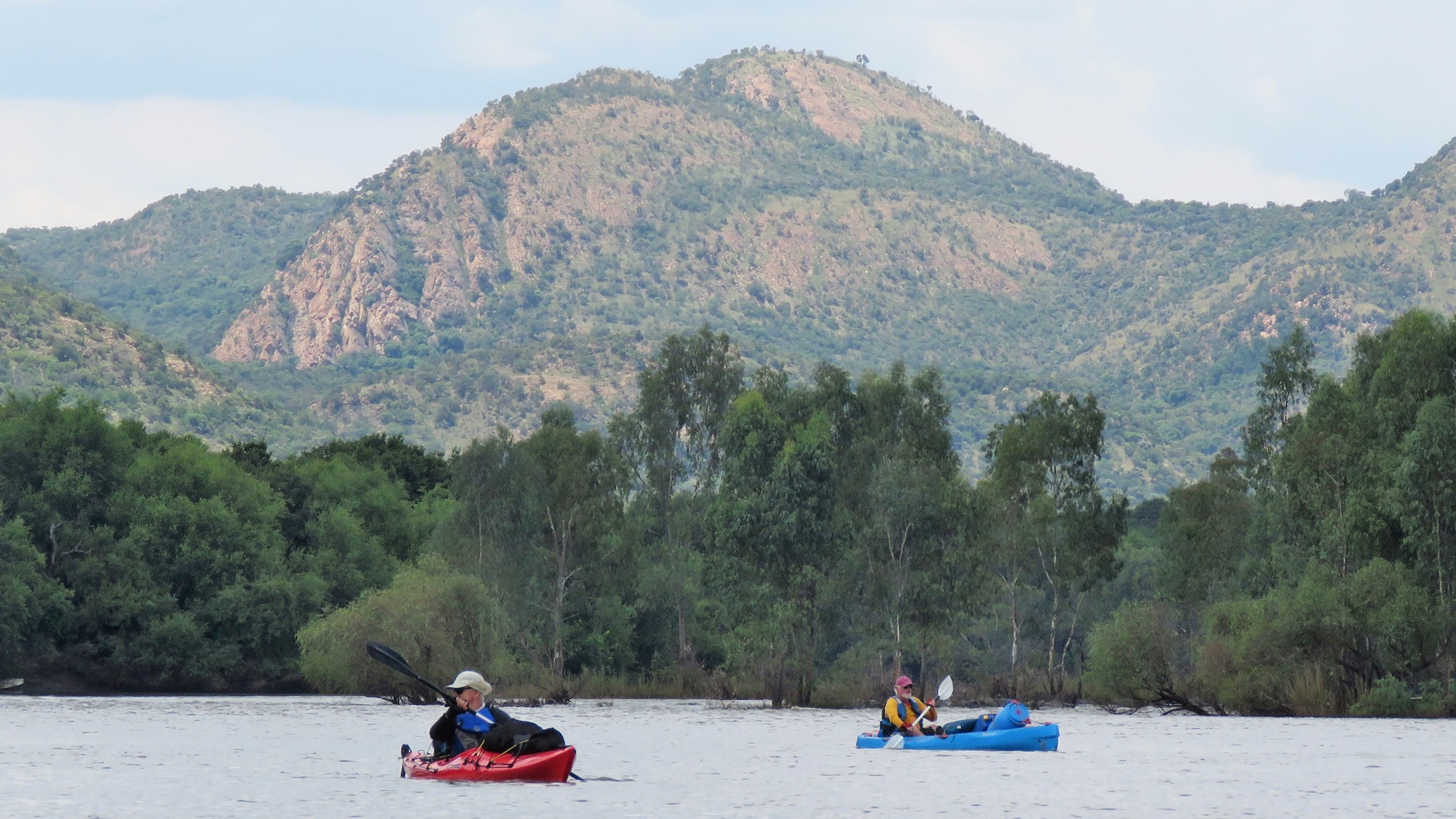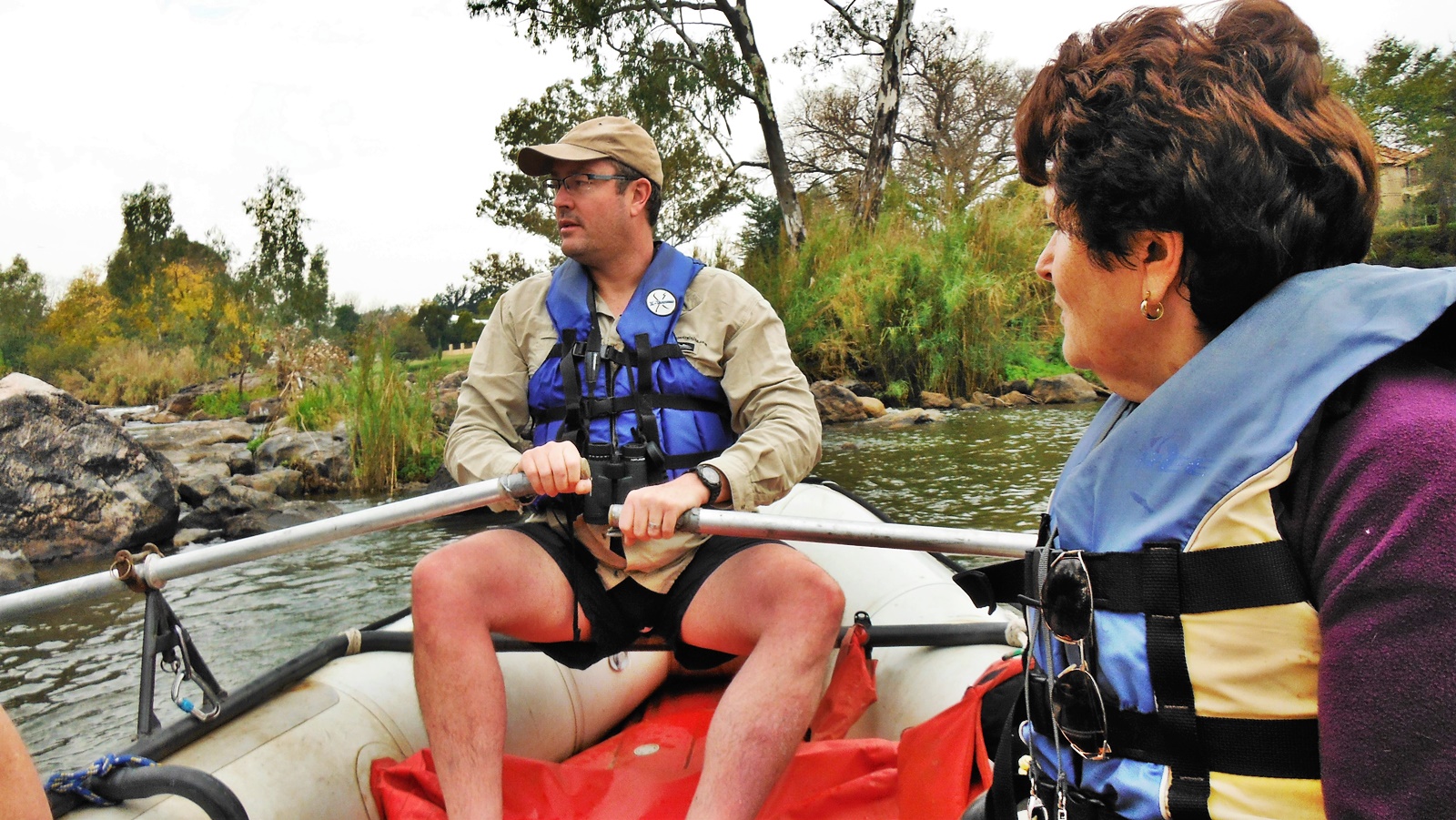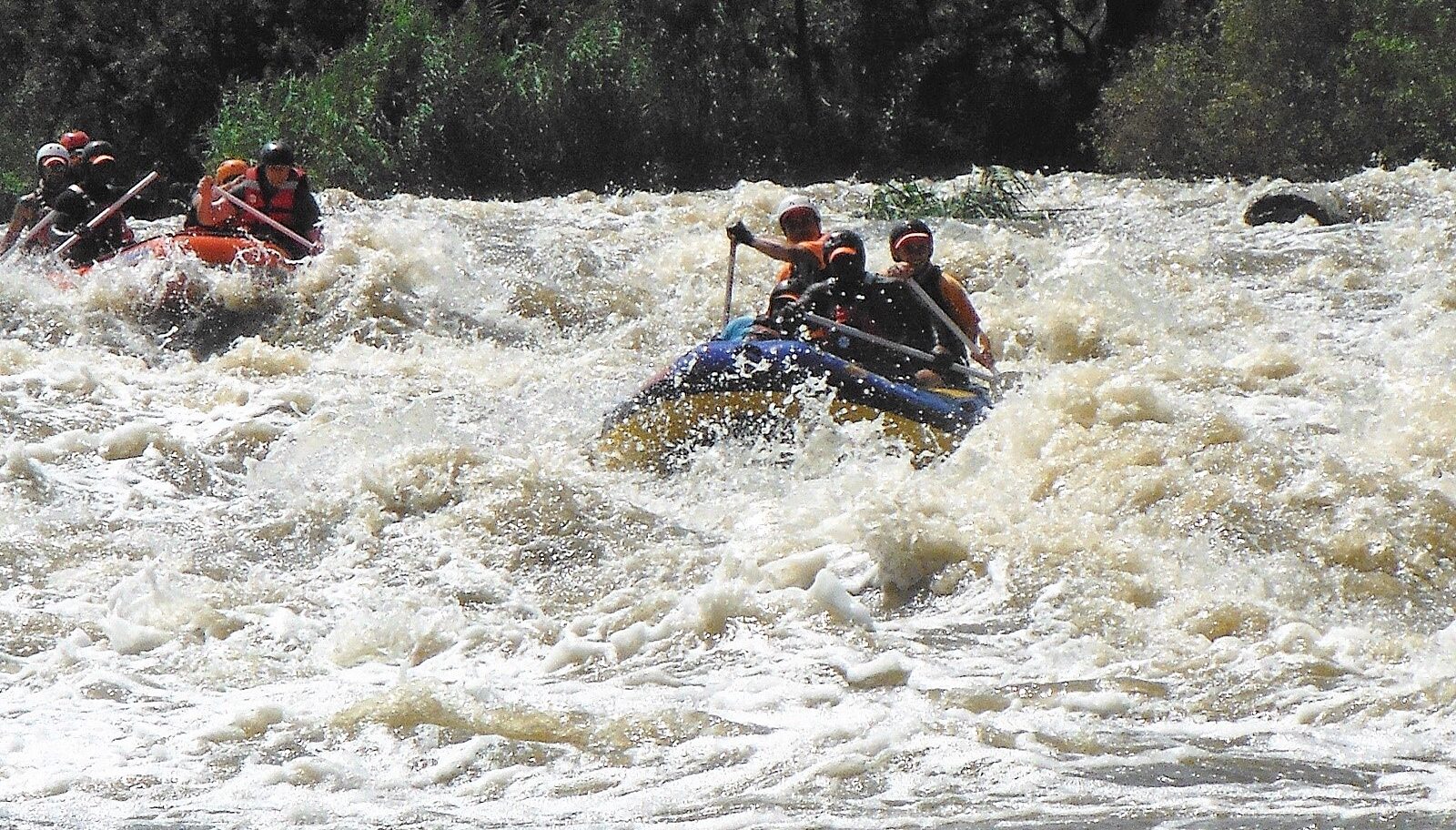 All year round, we run canoe trips and drift rafting on the placid waters of the Vaal, flowing through the mountains of the crater. In summer when the river is full of energy we go whitewater rafting on famous rapids like Knucklecrusher.
EXPERT GUIDING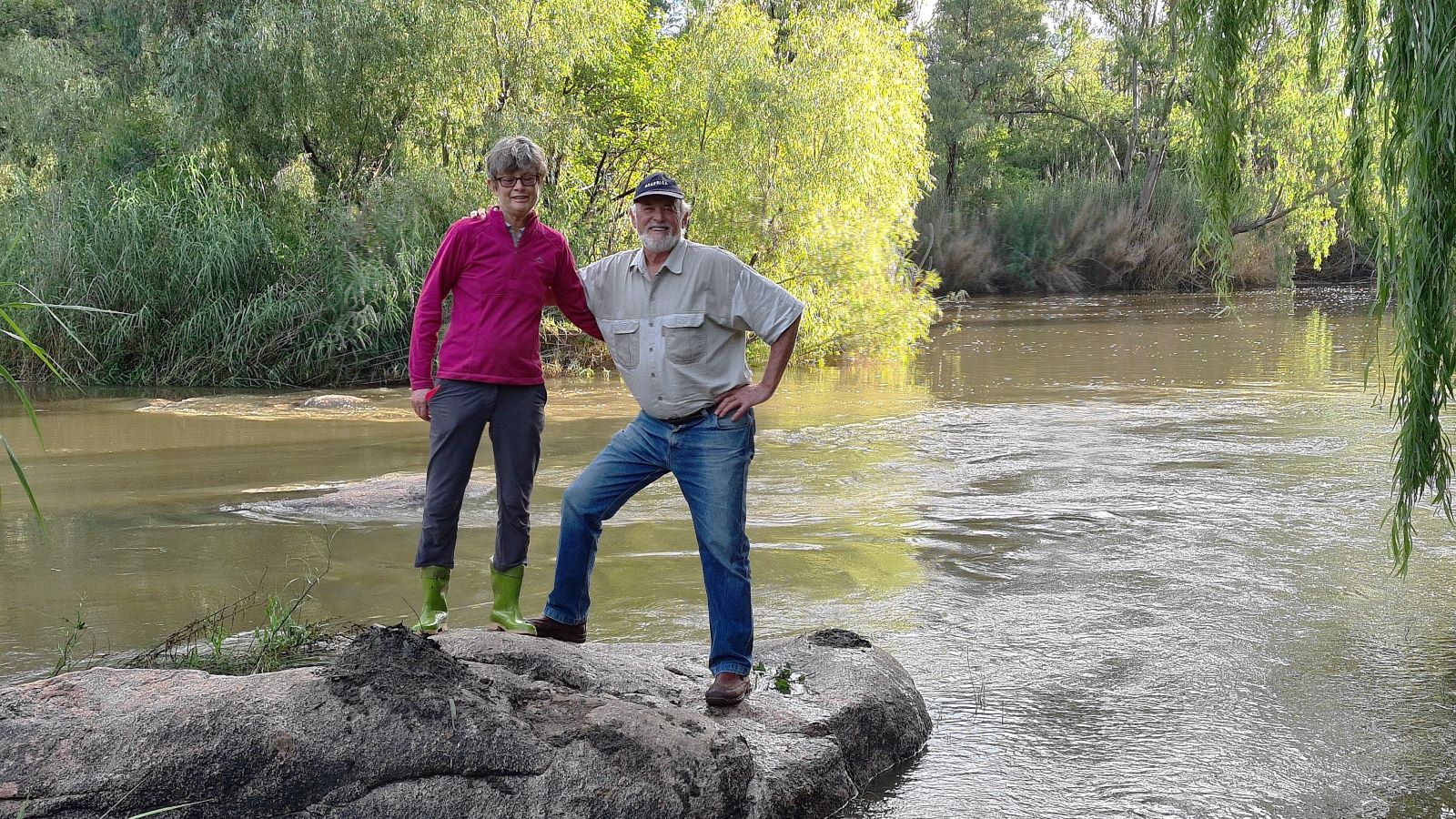 Learn about the cataclysm that formed the Dome and its surrounding crater. Prof Graeme Addison and his wife Karen are both registered Dome Tour Guides. They have lived in and researched the area for nearly a quarter of a century. More about the guides…
See and learn about the world's biggest meteorite crater from the river. The Vaal is the only major river on earth that flows right through an impact crater.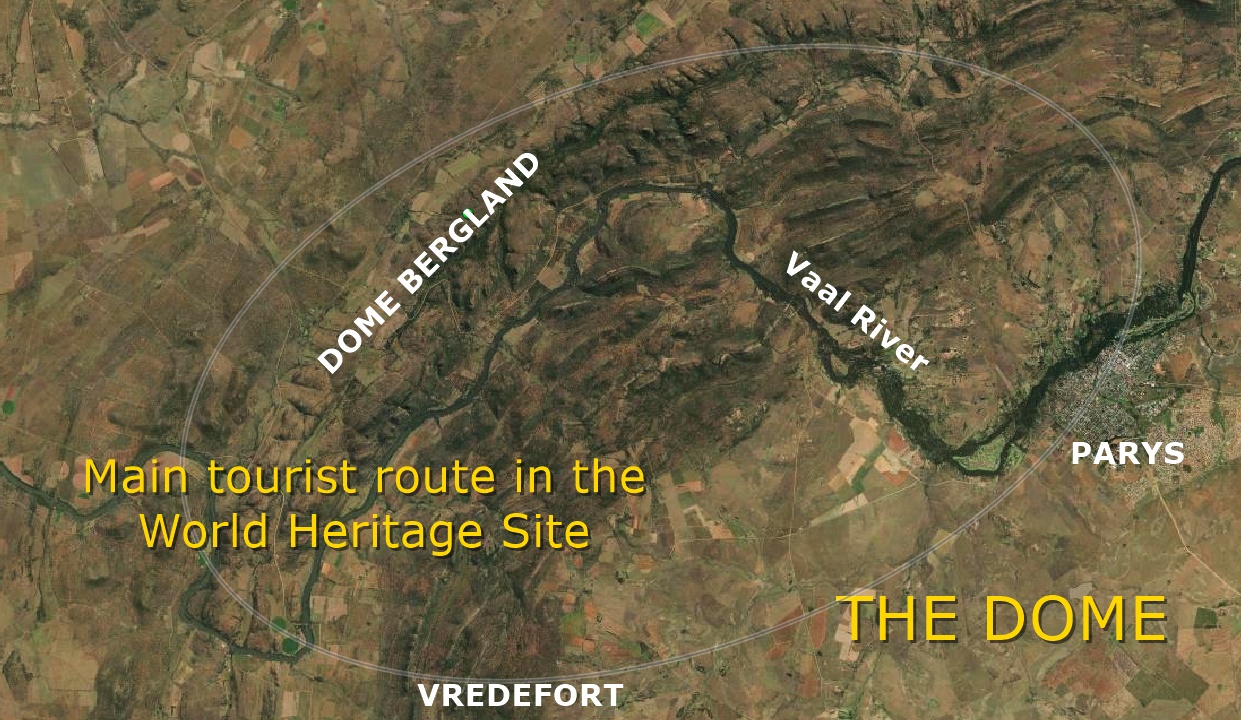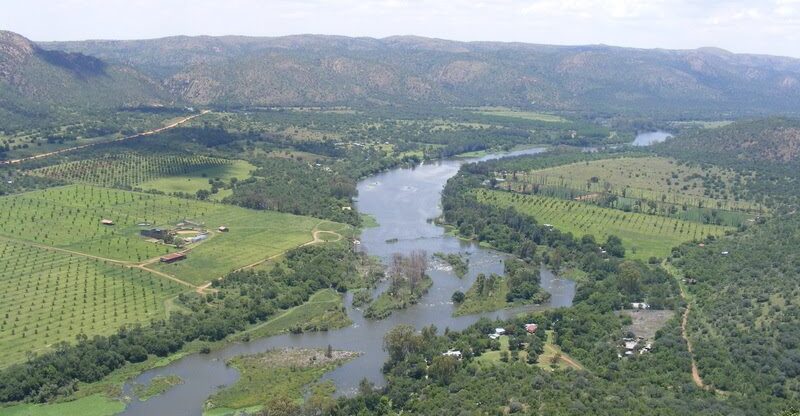 ABOUT THE OPTIONS

From mild to wild, the Vaal in the magnificent impact crater satisfies your sense of adventure. You don't have to be a hero (come canoeing), but can be if you like! (Come whitewater rafting).
Each option requires a minimum of 6 bookings. If you are fewer, we may find others, just get hold of us to discuss.
Pick the camping option or book for DB&B overnight. We do not mix the parties, it's one or the other!
Whitewater rafting is summer only when the river is pumping. Other trips are year-round.
A full briefing about what to wear and bring is sent on booking.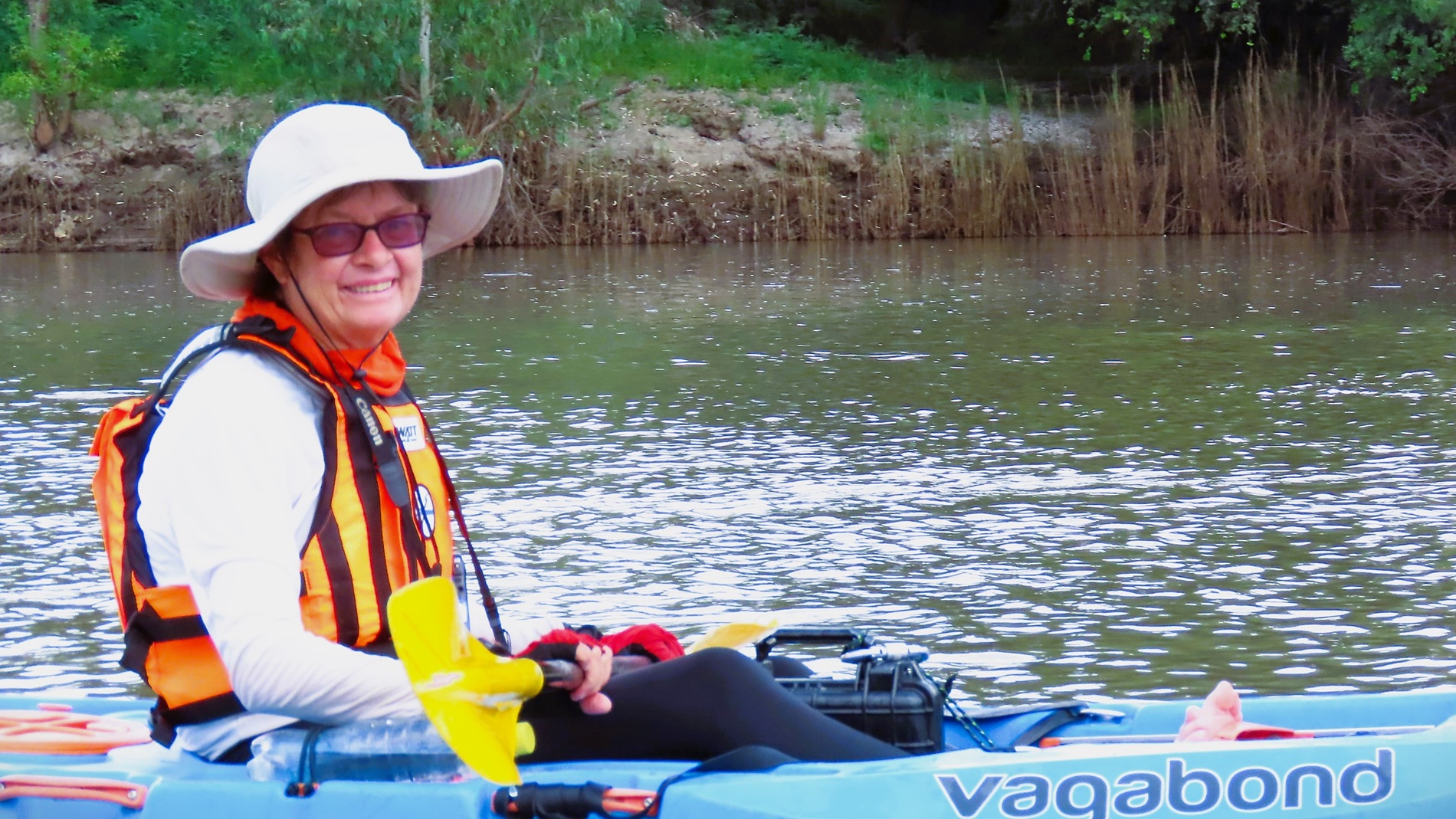 Paddle yourself or go double. No significant rapids, just riffles and marvellous Dome Bergland scenery. All year round.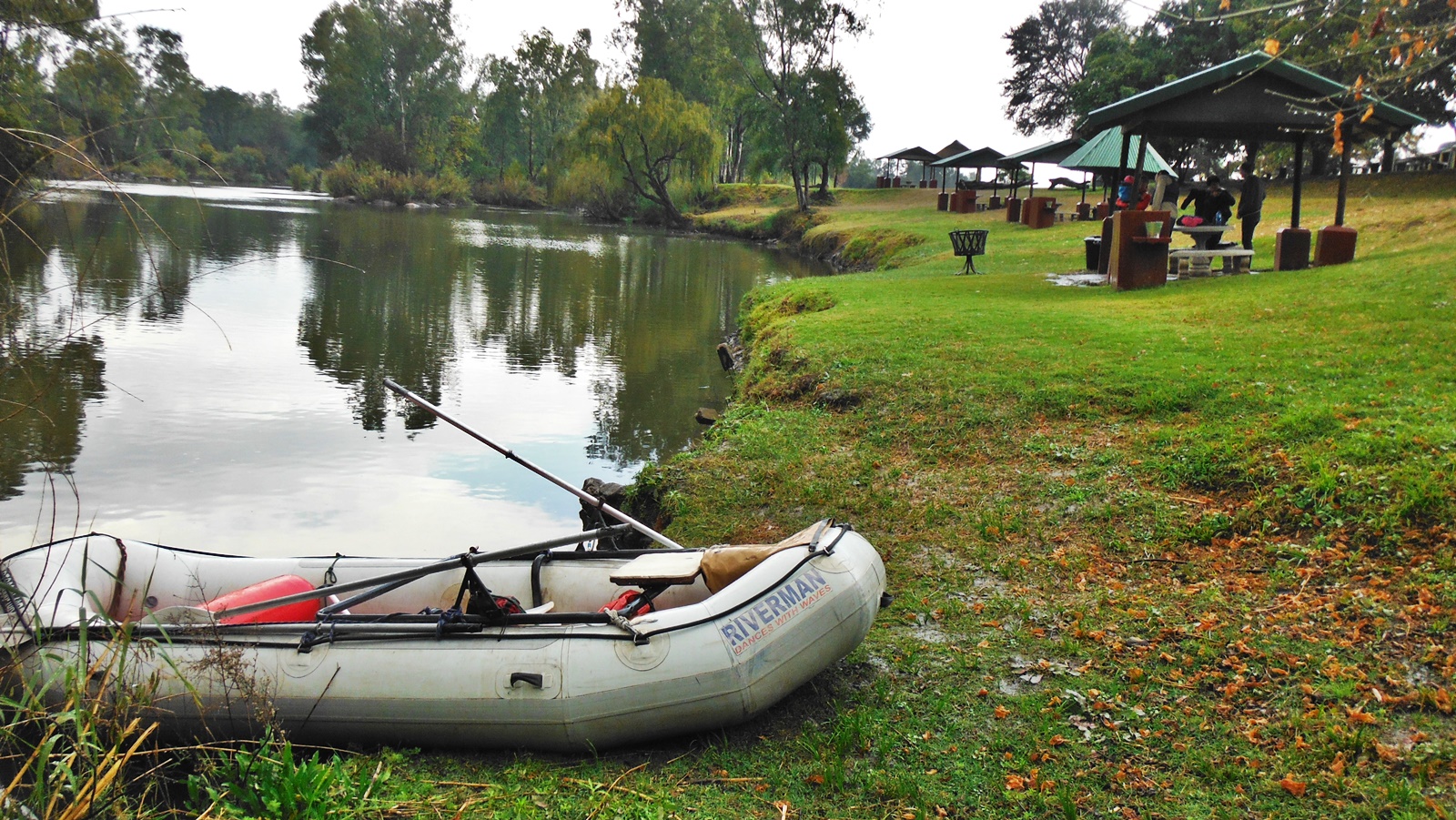 Go with the flow as a guide rows you downriver. Relax, chat and learn about the Dome from experts. All year round.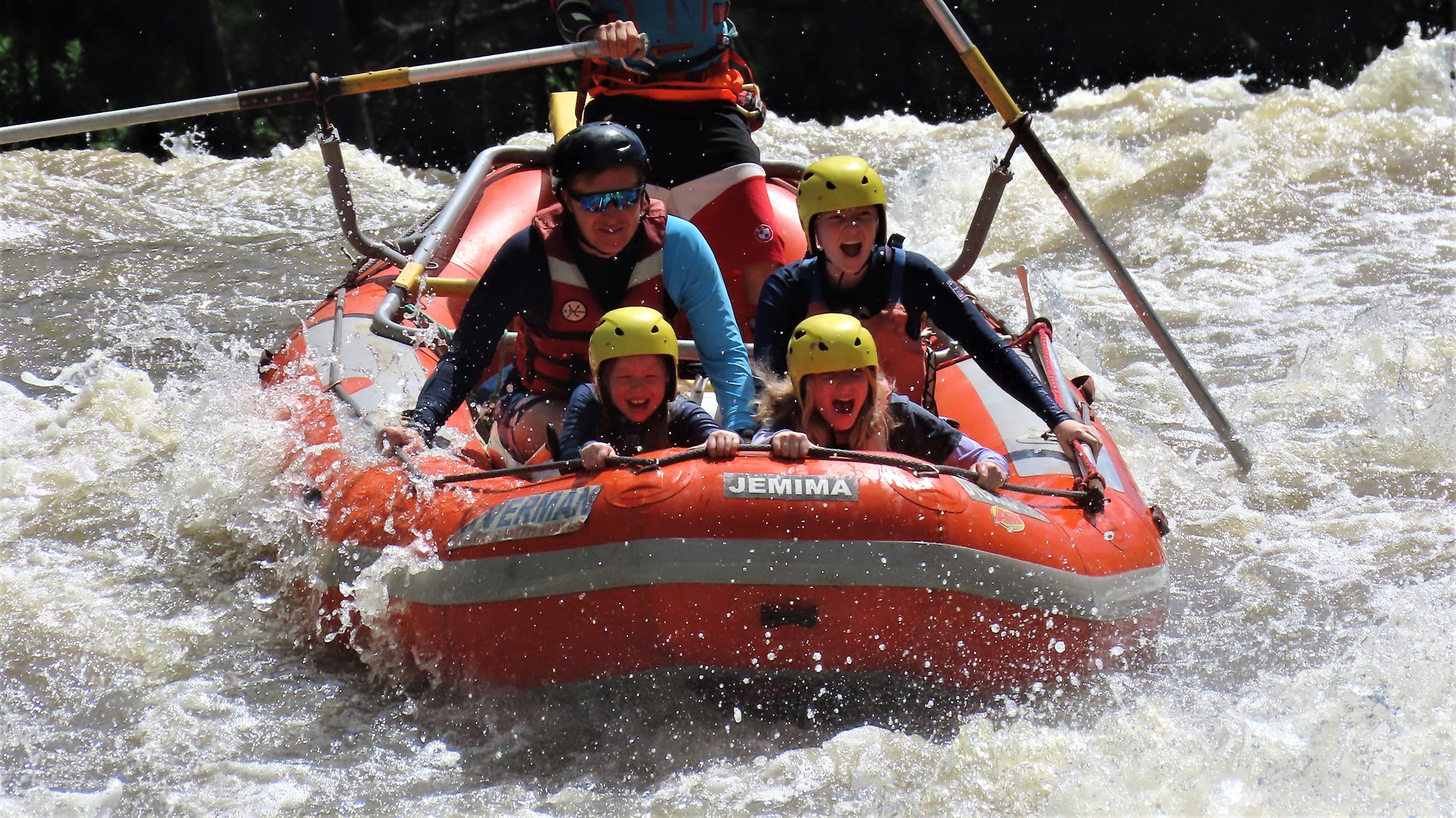 Grab your paddle for a wild ride! Both guided rafts and 2-seater crocs available (water level permitting). Summer only.
More about the Dome on our main Vredefort Dome site.