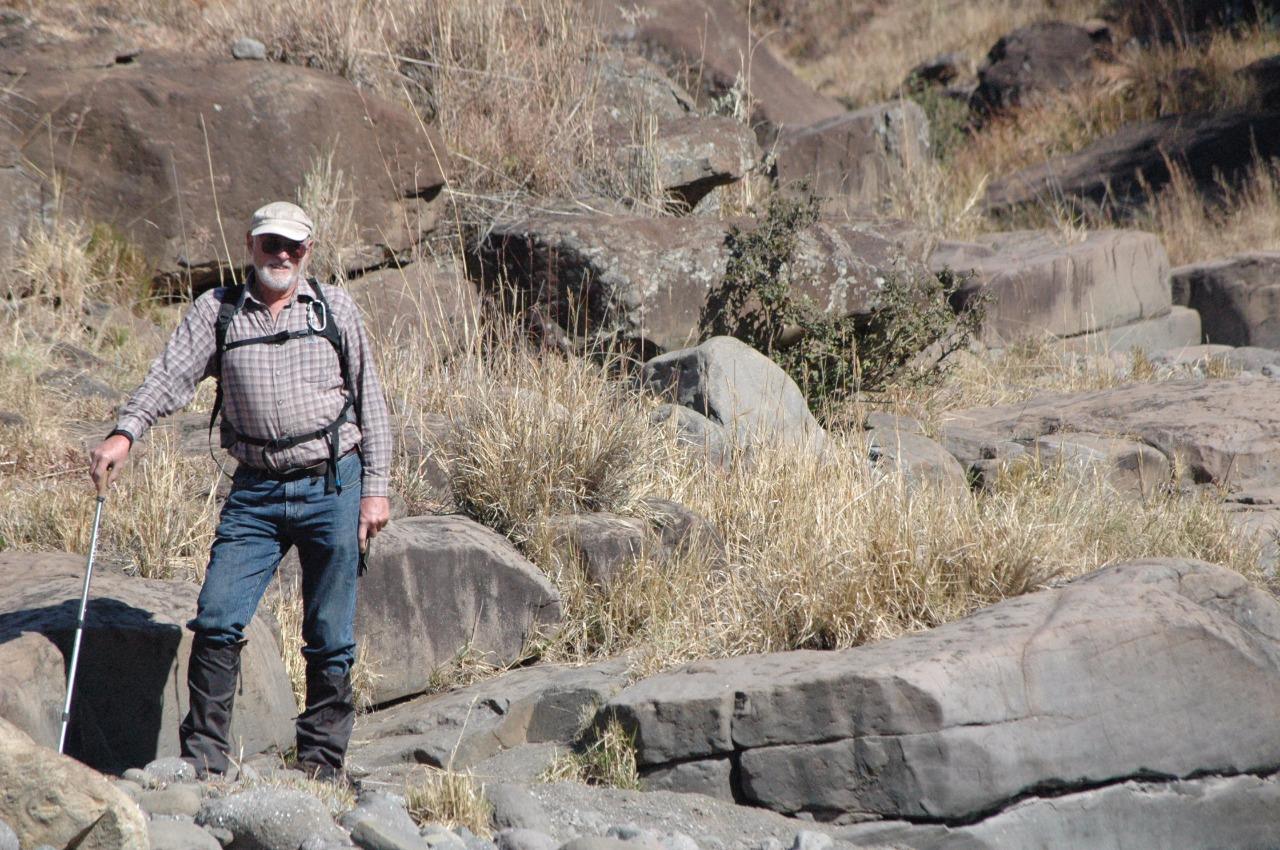 Prof Graeme Addison is a National Tour Guide and the author of 13 books mainly on popular science and technology. He is an expert Dome Guide with several publications about the Dome to his name. As a full Professor of Communication (University of the North West, 1994-6) he is also known as the "River Professor" having launched whitewater rafting in South Africa in the 1980s. Graeme is a keen hiker and adventurer, mountain biker and canoeist. He is an Assessor both of tour guides and communicators. Contact him: graemeconnect@gmail.com.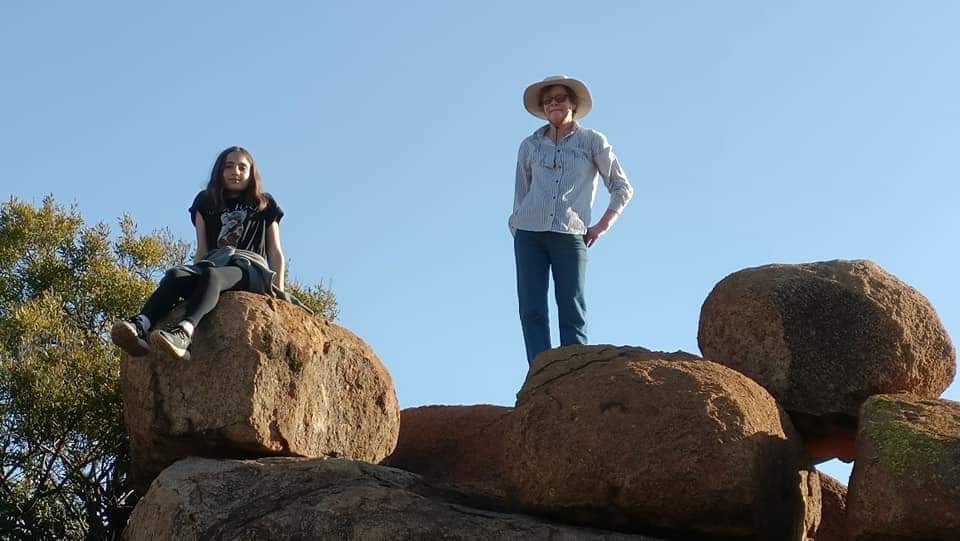 Karen Addison is a registered Dome Tour Guide and Adventure Guide. Karen is a former teacher of the deaf and loves to manage and teach school groups. She guides on the geology and ecology of the Dome, and also runs Dome canoe trips. Married to Graeme, the pair have researched the Vredefort Dome since settling there in 2001 and have run hundreds of tours for domestic and foreign visitors, including academic and school groups. Contact her at karen@ottershaunt.com.
Guides with a passion
It takes dedication to master the knowledge and understanding of the Dome. This is a scientific World Heritage Site with a great deal of academic research and debate surrounding it. The Addisons present easy-to-follow explanations of the catastrophic impact that formed the Dome, and take you to sites where you can see for yourself how the landscape was dramatically altered.
Types of guided tours
General introduction to the Dome – what it is, how it formed, what the debates are about it, and colourful stories about the area and its peoples. This popular tour is for those who simply want an overview and scenic tour.
School tours for primary and secondary learners. As World Heritage Sites form part of school curricula, we do 1- and 2-day educational tours. Hikig and rafting may be included to excite the youngsters and make them want learn more.
Specialised tours on battlefields, the history of the area including the Gold Rush, and the culture and ecology of the region are offered on demand. These tours may be 1, 2 or 3 days.
Expert tours involving academic facilitators and top interpreters are done for university groups, tour guides, and other researchers.
Dome by Water. While tours may take the form of driving or hiking, we also offer marvellous canoe or raft options to see the Dome from the Vaal River. Go here.